This AB-class audio amplifier, featuring the robust TDA7388 chip, stands out as the ultimate choice for elevating your car audio experience. With a total of 4 channels each packing 26 watts of power for 4-ohm speakers, it ensures an audio performance that's truly electrifying. The TDA7388 boasts a cutting-edge fully complementary PNP/NPN configuration, offering the luxury of rail-to-rail output voltage swing, effectively eliminating the need for cumbersome bootstrap capacitors.
Beyond its remarkable audio prowess, this amplifier shines with its sleek and minimalistic component layout, resulting in a space-saving, compact design that suits various installation scenarios. Whether you're enjoying ground-based inputs or dealing with high-intensity input signals reaching up to ±8 Vpk, this amplifier maintains its performance integrity, ensuring a flawless listening experience.
Incorporating standard 0.1 µF input capacitors and delivering a low-frequency cut-off at 16 Hz, the amplifier paves the way for a crisp and well-defined audio response. The board is thoughtfully equipped with four 3.5 mm stereo EP sockets for seamless audio input connection, and convenient screw terminals that simplify the setup of speakers and power supply connections.
Enhancing usability, this amplifier features onboard jumpers for effortless selection of standby and mute functions, with a handy D1 indicator to provide a quick visual confirmation of power status. To ensure the long-term health and durability of the chip, mounting a suitable heatsink is strongly recommended, guaranteeing a reliable and enduring audio performance.
Schematic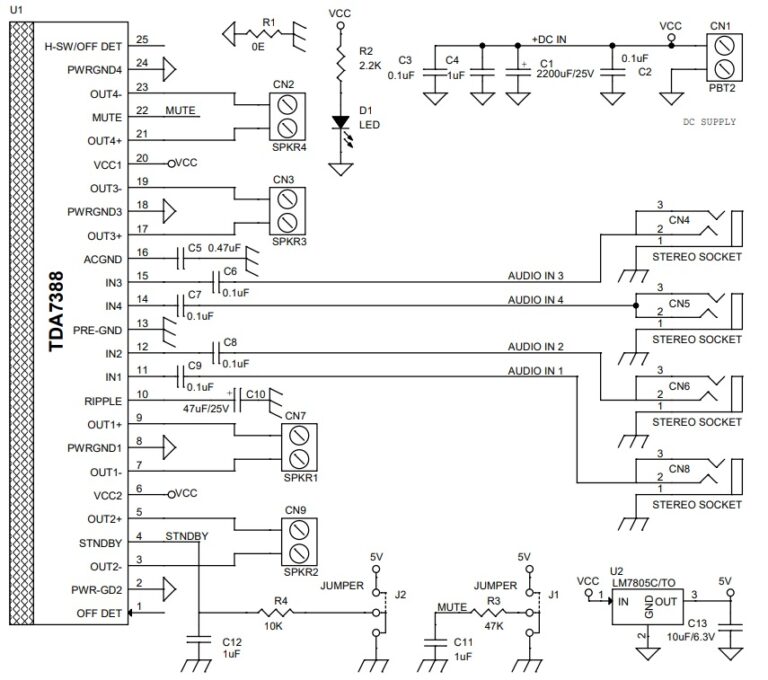 Parts list
Connections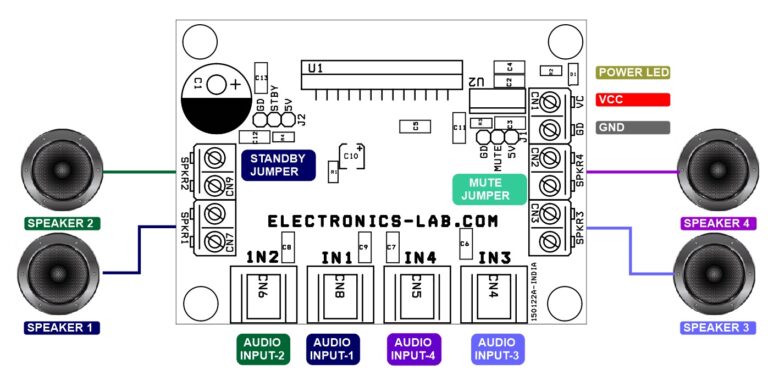 PCB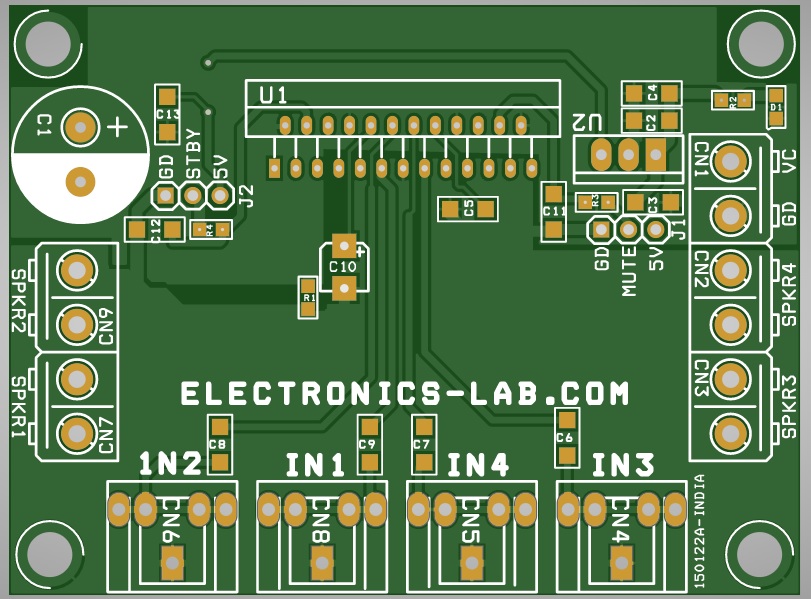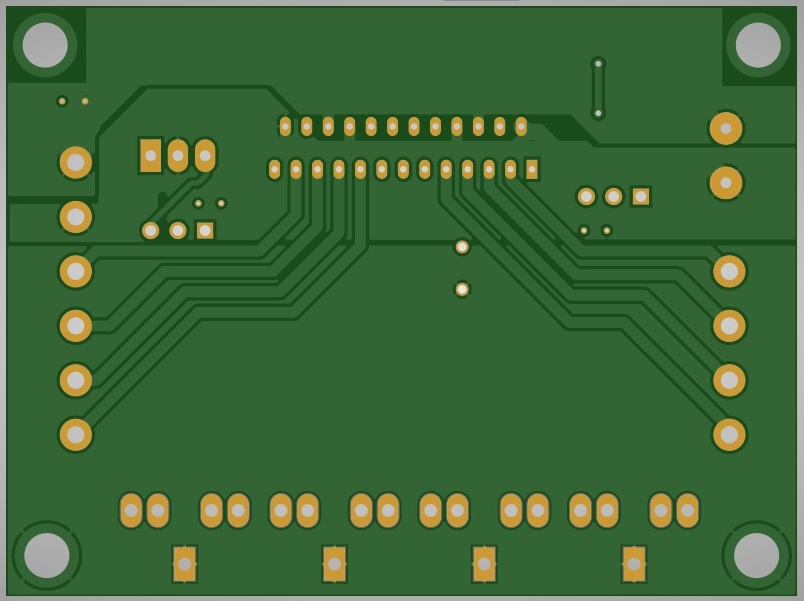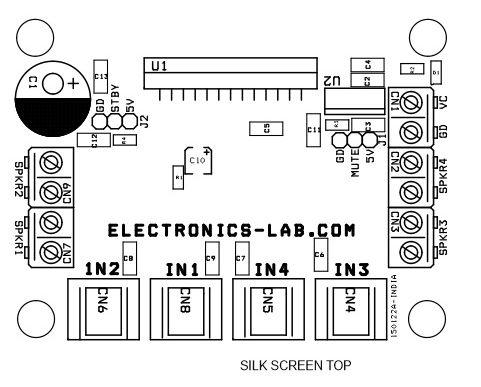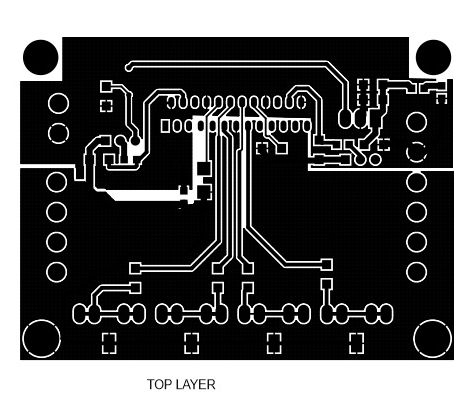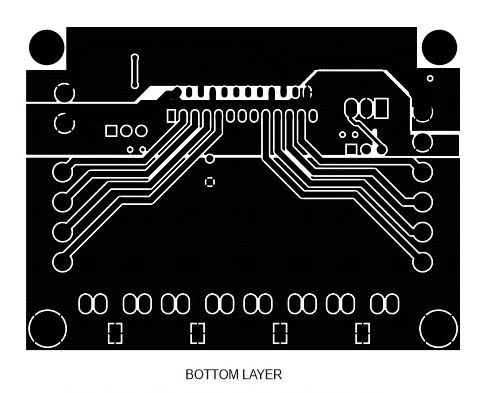 Photos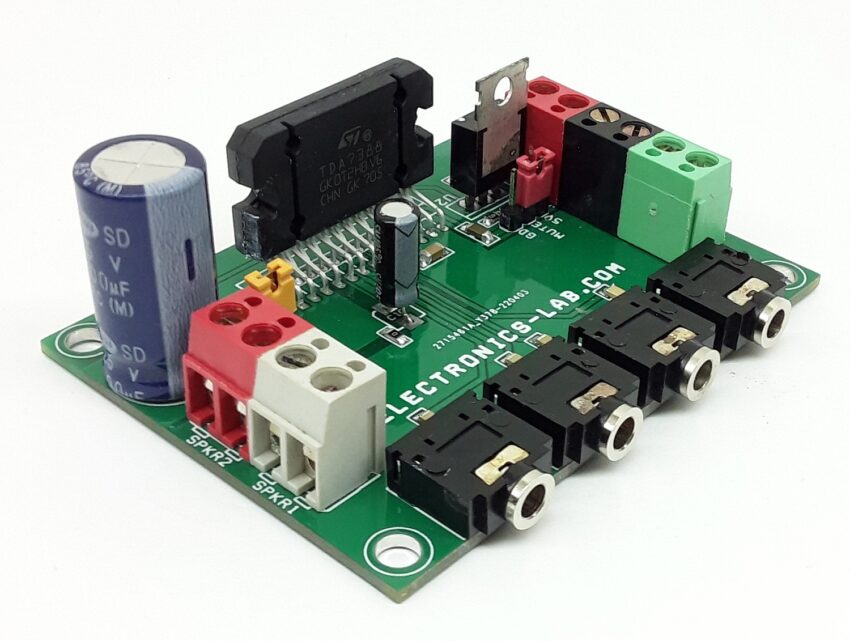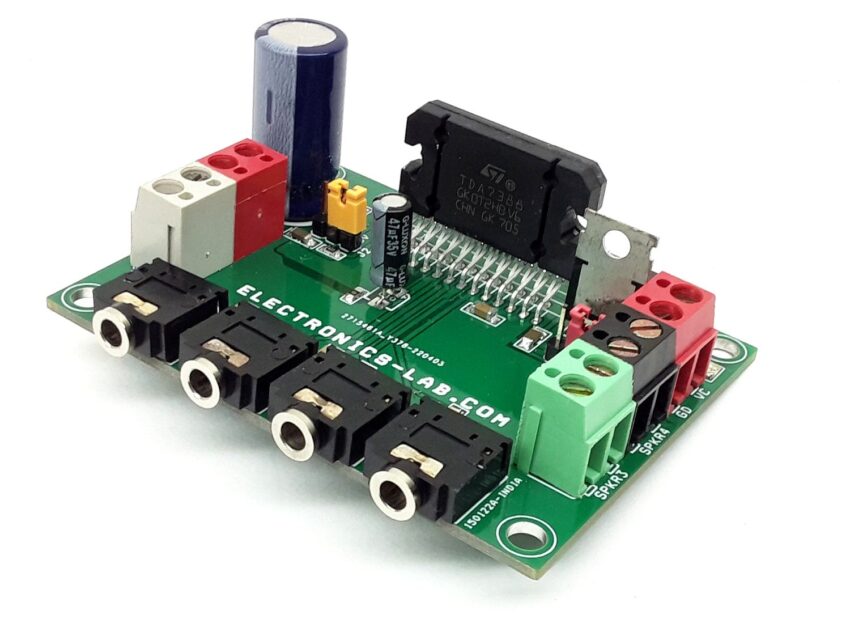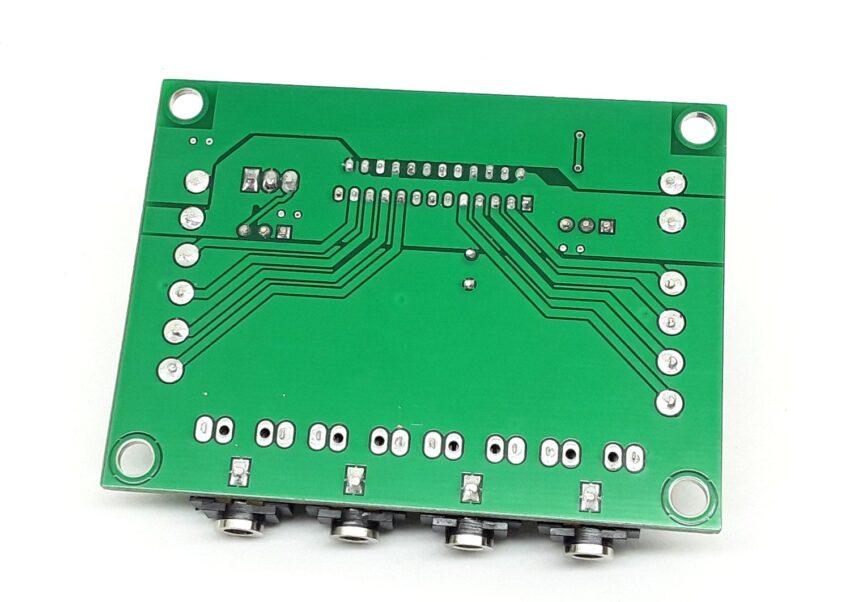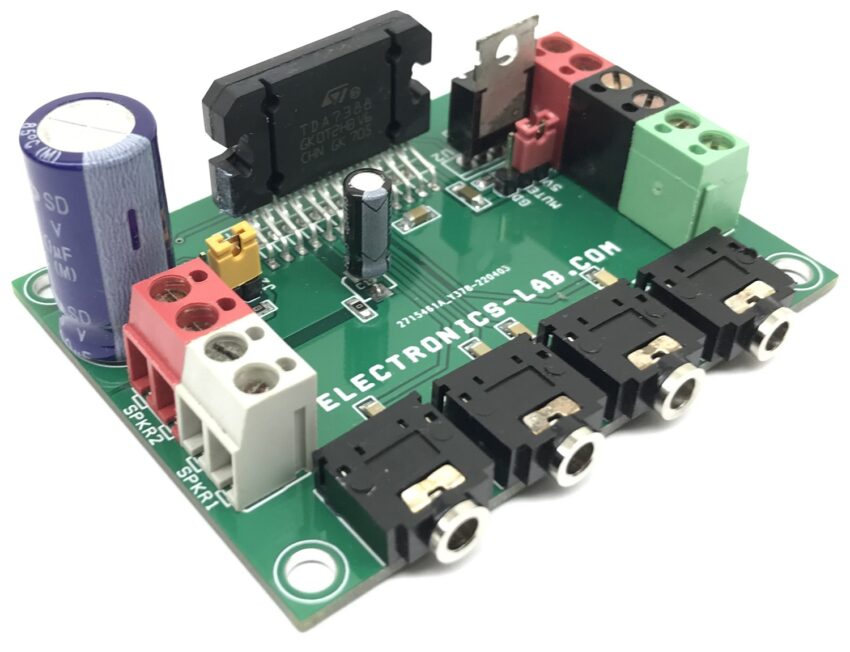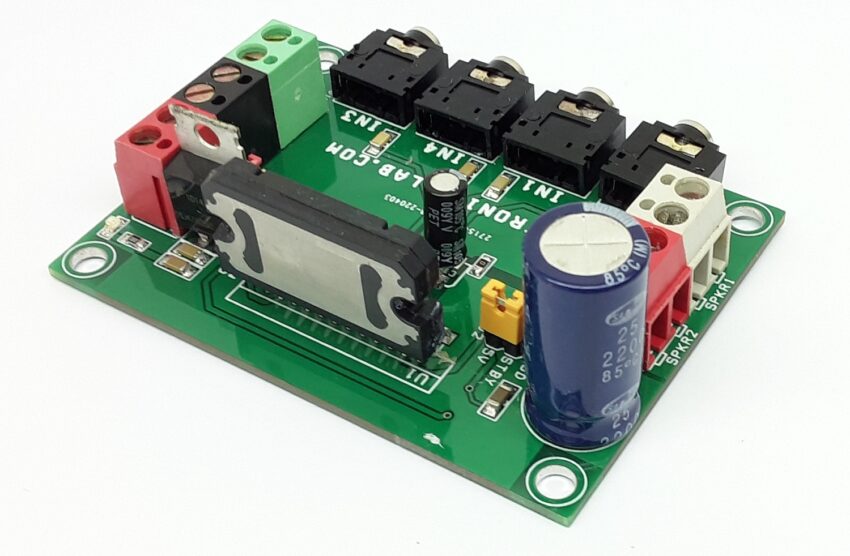 Source : electronics-lab.com (CC BY-SA 4.0)